Resources for artists to improve your skills and grow your audience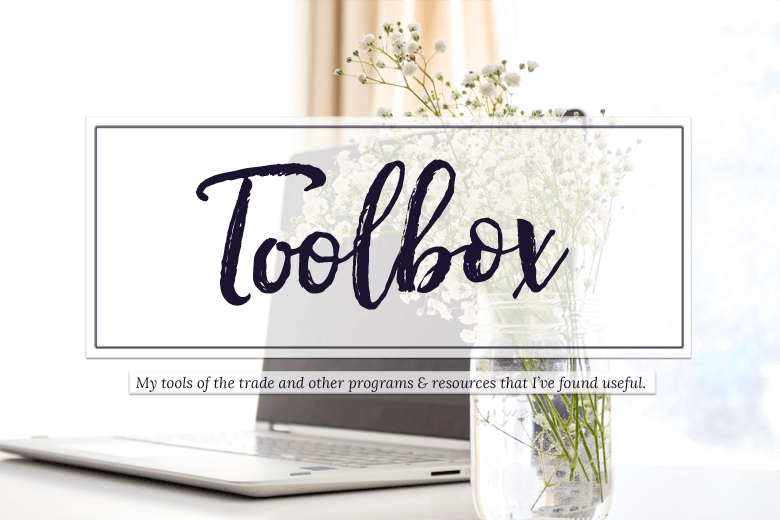 One of the hardest parts of becoming an artist and growing your skills is figuring out which tools to use. What's the best drawing program for me? Where can I find good tutorials? Do I really need a drawing tablet? Well. You definitely need these resources for artists!
Guess no more, friend. I'm going to share with you a list of tools, programs and other resources that have helped me along the way! I've used or still use everything in this list. However, I may include other artists' recommendations when I trust them enough, even if I haven't tried them myself. I will specify if I haven't used something myself.
---
This post contains affiliate links. This means that if you make a purchase through these links, I will earn a percentage of the sale. This helps me continue providing valuable content to help you improve your art. I only share things I've used myself and fully recommend, even if I didn't receive any form of compensation. Affiliate links are marked with an * for your convenience. If you don't want to use my affiliate links, you're welcome to simply do a Google search for the product or service ♥ Thank you for trusting me!
---
ART PROGRAMS
Paint Tool SAI – I started using this program roughly 2 years after I started drawing seriously. I couldn't recommend it more! It's light weight, opens up in a sec, rarely (if ever) freezes, makes the crispiest of lines, has plenty of useful brushes and effects. Its pen tool is incredibly user friendly (especially for mouse users!) and it's very easy to work with. A must have. Most of my tutorials are for SAI.
SAI is also very cheap, just $50 for a lifetime license. One of the most affordable programs for aspiring (anime) artists.
Cons: it's only for Windows. No Mac version available.
PaintStorm Studio – I got this program a couple of years ago and it's very powerful. It's packed full with textures, effects, brushes and anything else you can come up with. It allows you to emulate traditional media tools like oils and acrylics and creates marvelous paintings. It even has nifty perspective grid tools to help you nail perspectives in your drawings!
Another super affordable program at just $19 for one license or $29 for two. Available for both Windows and Mac, and even your iPad. *You can get a 10% off if you use the promocode: Dreamscapes during checkout.
Cons: if your computer has an integrated graphic card, it will be a bit laggy. Take the trial for a ride before purchasing it, just in case. It's also a bit hard to figure out at first, since it has soooo many tools and customizations available, but you'll get the hang of it soon enough.
Photoshop – The best part about Photoshop is that it's not limited to drawing and painting. You can edit your images in plenty of ways, add post processing effects, correct colours, fix anything that looks wonky without having to redraw it all, etc. I used to draw and colour in Photoshop when I first started drawing but I've moved to SAI for that now. I use Photoshop to edit my finished drawings, adjust colours, levels, add gradients, apply blur effects, etc. It really adds that last spark of life your drawing needs before being fully finished!
You can now access Photoshop through a subscription to Creative Cloud. This makes it way more affordable and you have access to a wide array of programs.
Cons: In my experience with it, it lags and freezes more than I'd like to admit.
GRAPHIC TABLETS
Wacom Intuos 4  (Current model: Wacom Intuos Pro) — I bought this tablet 8 years ago and it hasn't failed even once in that time! It still works as smoothly as the day I bought it. I have the Medium size. It's very easy to set up and you get used to drawing on it very quickly. Using this tablet helped me improve my skills at a faster pace. My old (non Wacom) tablet was awful, couldn't draw straight lines on it and it broke down less than 2 years after buying it.
If you're serious about art but can't afford something too expensive, consider this model. It will pay for itself once you're good enough to sell your art as prints or even sell commissions to clients.
It's one of the best investments you can make if you're serious about becoming an amazing digital artist.
PosterSpy member @johnkeaveneyart is going to be in the next edition of @jswoodhams's #LetsTalkArt series for @wacom. Stay tuned for more! pic.twitter.com/LevfPM0Zte

— PosterSpy.com (@PosterSpy) 8 de marzo de 2017
Wacom Cintiq — Unfortunately, I don't have this tablet… yet. It's a lot more expensive than the Intuos but it's also so much better in many ways. Cintiq tablets have a display screen and you draw on it, rather than drawing on the tablet while looking at your computer's screen. They're closer to the traditional pen to paper drawing style since you're drawing on the screen. There are many sizes and models available, in a wide range of prices too.
It's the logical next step once you've outgrown your non-display tablet and want a more powerful tool for your art.
Preview for tomorrow's episode! It'll be all about portraits with a Star Wars theme 🙂 ?? pic.twitter.com/L8sgNkrXn1

— Ross Tran (@Rossdraws) December 21, 2016
Wacom Mobile Studio Pro — I also don't own this model, but it's been on my wishlist since it was released. This is like a Cintiq tablet, only portable. You can take this one anywhere you want. Unlike Cintiq tablets, the Mobile Studio Pro doesn't need to be plugged in to a computer to work. It's both a graphic tablet and a computer. You can plug it into your computer and it will work like a normal Cintiq. It also has many models available, depending on the specs you need it to have.
This is the one for you if you enjoy drawing in all kinds of places without being tied to your computer. It's smaller than some of the larger Cintiq models, which makes it less uncomfortable to carry around.
TUTORIALS, STEP BY STEPS AND OTHER RESOURCES
deviantART — It has rained a lot since I first joined deviantART. But I have to admit that I wouldn't have made it this far without it. Thousands of artists have gone out of their ways to create tutorials to help growing artists improve their skills. I made the best out of this and read as many tutorials as I could. This helped me improve faster than I would have done on my own. Try to choose tutorials from skilled artists to speed up the process even more.
ArtStation — If you're able to learn by looking at step by step processes that don't have detailed instructions, ArtStation is your site! It's filled with amazing artists and a large portion of them work in the movie or gaming industry. So, you're sure to learn from the best!
Youtube — Many artists have channels on Youtube where they create speedpaints and video tutorials on different topics.
VIDEO AND AUDIO —  SPEEDPAINTING TOOLS
Camtasia Studio 8 — If you want to create speedpainting videos to share on Youtube or other websites, you'll need a screen recording program. I use Camtasia for this. It allows me to record my screen, capture images through my webcam and audio from my computer or my mic. It comes with a built-in video editor to edit your recordings. It's not as powerful as other video editors like Adobe After Effects but it's very user friendly and gets the job done.
It also recovers your project files if the program shuts down unexpectedly. This has saved me hundreds of hours of work. And it must not go unappreciated!
Logitech c920 Webcam — One of the best webcams for its price. It doesn't lag or freeze, the quality of image and video is pretty nice. It records audio too, but it's better to have a separate mic to ensure the best possible quality. You can use it to record yourself while drawing or to record your drawing if you're using traditional media. Very easy to use and doesn't require complex installation. It has autofocus, right light and right sound settings to adjust to different situations and changes. Still, almost every setting can be manually customized.
Samson Meteor mic — Another great choice if you want a good mic without breaking the bank. I bought this a while ago and I couldn't be more happy with it. The audio quality is good, it has background noise removal options and has a sleek design that makes you feel like a pro :')
PROFESSIONAL PORTFOLIO & WEBSITE
In due time you'll want to create an online portfolio with your best artwork and/or services to show potential Art Schools or clients.
Weebly — If you want a simple, fast and no-brainer way of getting a nice looking portfolio, choose Weebly. Everything is done using drag & drop, 'what you see is what you get' system. You won't have to mess with coding unless you want to. However, you'll need a premium plan if you want to connect your own domain name (ie. lose the weebly.com tail from your domain name) and certain functionalities are also restricted to free members.
Self-hosted WordPress — If you want to take your online website more seriously and you don't mind putting in more work in exchange for more functionality and professionalism, choose a self-hosted WordPress website. If you plan to turn your website into an online store where you sell products or services, this is the best option for you. It's more functional and customizable than Weebly. You won't have to worry about features being restricted to higher paying customers either. You won't have restrictions on what you can sell, which payment gateways you can use nor have anyone taking yet another % cut from your sales. Don't build your house on rented land.
I recommend these hosting companies:
Namecheap* — I've been using them for over a year and I couldn't be happier. They've always answered my questions promptly and solved any issue I had very professionally. I purchased my domain name and my hosting through them. They're very affordable the first year and renewals aren't overly expensive either. They give you Domain Privacy Protection (aka WhoIs guard) for free the first year. Reliable hosting company, fantastic support team and barely any downtime.
SiteGround* — I haven't used them personally, but most people who have a self-hosted wordpress website recommend them. They're reliable, fast and don't have almost any downtime. One of the most recommended hosting companies out there.
---
Did you already use any of these resources of artists? Which tools would you add to this list? Is there any other areas that you need help finding the right resources? Let me know!