Tired of telling yourself "I wish I could draw like that" but you're not sure you have what it takes to be an artist? Have you tried learning how to draw and improve your skills many times but you gave up after a while of feeling lost and confused? Then you're in the right place, my friend! Today I want to give you that final push you need to become an artist!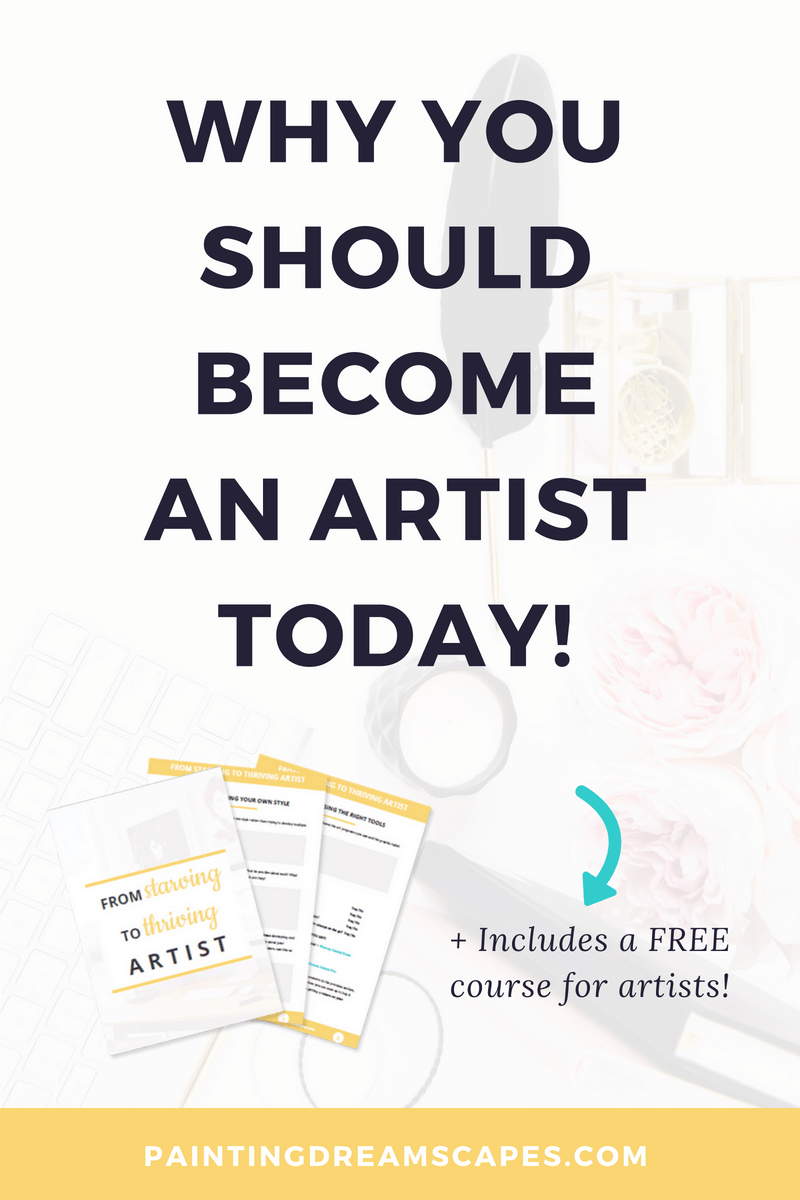 If you are reading this then chances are you are interested in art and, deep inside, you would love to be a great artist.
BUT MAYBE YOU…
Don't know where to start and how to actually learn to draw
Have already drawn many things, but they never look as nice as they did in your mind
Tried to become an artist but you felt lost and isolated without someone to point you in the right direction
I know, I know. Been there, done that, my friend.
Can I become an artist if I don't have any talent/time/other?
Becoming an artist is not an easy task. It takes a lot of time, effort and dedication, but it's also one of the most rewarding experiences ever.
Taking the step to become an artist may seem overwhelming to some, a lot of thoughts may cross your mind…
"Am I remotely talented?"
"Do I have time to embark in this journey?"
"Am I willing to commit to art and practice regularly?"
All of these are normal! You don't have to be afraid or doubt yourself! Almost everyone faces these self-doubting moments in the beginning. Rather than being discouraged by these you need to embrace the challenge and prove to yourself that you can do anything you set your mind to!
LET'S DEBUNK THOSE MYTHS THAT ARE SLOWING YOU DOWN!
Talent is rarely born, it's made!
You can draw whenever and wherever you want. Even if you only draw 1 hour a week, that's still better than nothing!
There are many ways to learn that don't involve drawing directly and regularly. However, you will need to be a good observer and pay close attention to detail for that!
Becoming an artist means you'll embark in a very long journey that never ends. You don't have to meet certain standards to step on it. You don't need to run through it. The only important thing is that you walk down the path and enjoy it as much as you can.

START TODAY, THANK YOURSELF LATER
I can't begin to emphasize the importance of taking up art as soon as possible. I understand though, we always think "tomorrow will be the day".
But it won't.
We'll keep telling ourselves we will do it the next day. Until one day we'll wake up, look back and think "How far I could have come, if only I had started when I first said I would". How much closer we could be to our goal of being good artists if only we had taken that simple step back then.
BUT IT'S NOT TOO LATE!
You can start your artistic path and become an artist today! Work a little every day, read tutorials, ask your fellow artists any question you may have, seek guidance…!
If you take the step today and you continue walking down this path at your own pace, in a year from now you will be able to look back and see how far you've come. You'll see how all the hard work and all the love you poured into it paid off. In due time, you will have become the artist you always wanted to be.
I believe in you and I hope you will take the first step of this beautiful road to artistry today.
I WILL BE WAITING FOR YOUR FUTURE-SELF TO RETURN AND TELL ME HOW FAR YOU MADE IT
WHY ART, WHY NOT SOME OTHER HOBBY?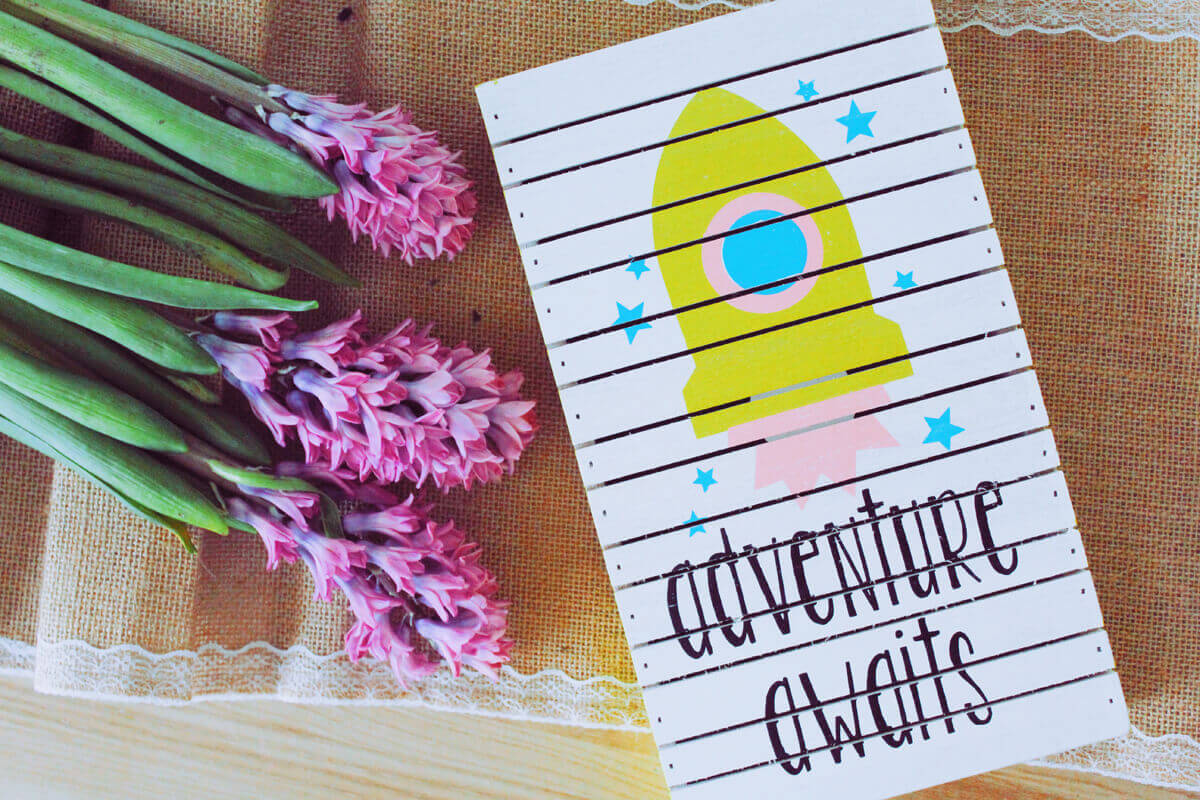 While it's perfectly okay to have other hobbies and expertises, people like us are drawn to art, we need an outlet for our creativity that other hobbies can't provide. It was my love for videogames and anime shows that sparked my interest in art and now I can't imagine a life without it.
It's been 10 years since I decided to become an artist and even though it was very challenging doing it all alone, it was SO worth it. If I could go back in time, I would do it all again without a second's hesitation (although I'd do it faster with all the knowledge I gained along the way 😉 ).
So, without further ado, here are some of the best reasons why you should become an artist.
1.  YOU CAN BRING YOUR OWN WORLDS TO LIFE
We all have stories we want to tell, incredible universes living inside our heads. While some people tell their stories, some write them, we bring them to life through our artworks.
One of my main goals when I became an artist was to create and illustrate stories that could captivate people's hearts and minds. Just like the ones in videogames and anime shows captured mine.
IMAGINE IF YOU COULD…
Design charming and relatable characters and make them look just like they do in your mind!
Illustrate your own comics, mangas, animations, etc. to entertain and marvel people
Create mesmerizing landscapes and sceneries, out-of-this-world cities, fantasy elements, sci-fi architecture and anything else that only exists in the depth of your imagination
Anything is possible and you can bring it to life.
2. YOU CAN IMPACT PEOPLE'S LIVES
If you've seen my art you probably understand why this is such an important reason for me. I've always wanted to be able to touch people's hearts with my art, move them, make them feel all kinds of emotions.
This was my ultimate, non-negotiable goal.
There is something magical about creating art that can impact people's lives for the better. When people see your art and they can relate or it sparks an emotional reaction in them, that's one of the best feelings in the world. One day, a person told me something that really struck a chord in me. He told me that he was very cold, that he barely felt any emotion in his life, but that my artwork had made him feel actual sorrow, something he thought he would never be able to feel again.  That strengthened my will to convey emotions through my art.
Knowing your art can make someone's day a little brighter, help them deal with the problems in their lives or simply draw a smile on their face is our privilege and one of the most important reasons to become an artist. Hence why most of my pieces have an emotional factor in them 😉

3. YOU CAN TURN YOUR PASSION INTO YOUR CAREER



I know what you're thinking! Enter the "starving artist" concept.
Most people don't believe you can make a living through your art, they will try to push you in a different direction thinking you'll have a better job in another field. While this may be true in some instances, but there's no guarantee that aiming for a different field will land you a job.
Here's the thing. I have a degree in Biology and a Master's degree in Biotechnology Applied to Conservation Biology. I spent two years volunteering at my University's laboratory testing willows' and poplars' capacity to accumulate arsenic in their tissues to use them to clean polluted soils. Even though I have the qualifications and the experience to be a good researcher, I'm not. I couldn't get a job in my field, but I was able to turn art into my career.
And so can you, friend! Life is short, so you might as well do what you love! Why not embrace your passion and turn it into a thriving business?
However, if you prefer to have a job in a different field and keep art as your creative outlet and hobby, that's awesome too! So long as you don't turn your back on art out of fear that you won't be able to make a living from it.
MOREOVER, THERE ARE MANY WAYS IN WHICH YOU CAN WORK AS AN ARTIST:
Concept artist, character design artist, environment design artist, etc. for the gaming and movie industries
Illustrator of comics, mangas, children's books…
Storyboard artist and Animators for animated movies and shorts
Freelance illustrator working for independent clients or companies
Not bad right? Of course there are a lot of opportunities out there for those who are determined and work hard to reach their dreams!
---
TAKE ACTION!

In conclusion, nothing I said will be worth anything if you don't step forward and take action now! You are ready to become an artist. Creativity runs in your blood. Invest in yourself! Nothing is stopping you now, friend.
I want you to comment and let me know what's the reason why you want to become an artist and which actionable steps you plan to take to do it! I'll be reading your comments and giving advice and encouragement to those who comment!
Let's do this!